The Now and the Future
Golden is sandwiched between two impressive mountain ranges, so there's no doubt that amazing Alpine trail running is a "thing..." and only getting better.
The current alpine running options are primarily focused in the Purcell Mountains, to the west of Golden and based from Kicking Horse Mountain Resort.  The resort does not currently permit "uphill traffic" during summer operations on the resort trails for safety reasons (downhill mountain bikers and a grizzly bear refuge) so you can access the alpine with a quick gondola ride.
From the top of the gondola at Kicking Horse you can head north or south.  The south option takes you along the terminator ridges and peaks on a well-worn trail that eventually reaches valley bottom.  The Golden Ultra (September 23-25) uses this route in the uphill direction, starting in downtown Golden.  Clearly, you can run this in either direction but it's generally easier, from a route-finding perspective, to start at the summit for your first pass.
If you choose to run north along ridges from the top of the Gondola there are some established hiking trails that take you past "Stairway," "Whitewall," and into the "Ozone."  You can eventually, with some route finding, end your point-to-point adventure at Gorman Lake or even Quartz Creek.  This is pretty committing country so we don't recommend diving in head first – do a bit of research first! ... and carry bear spray!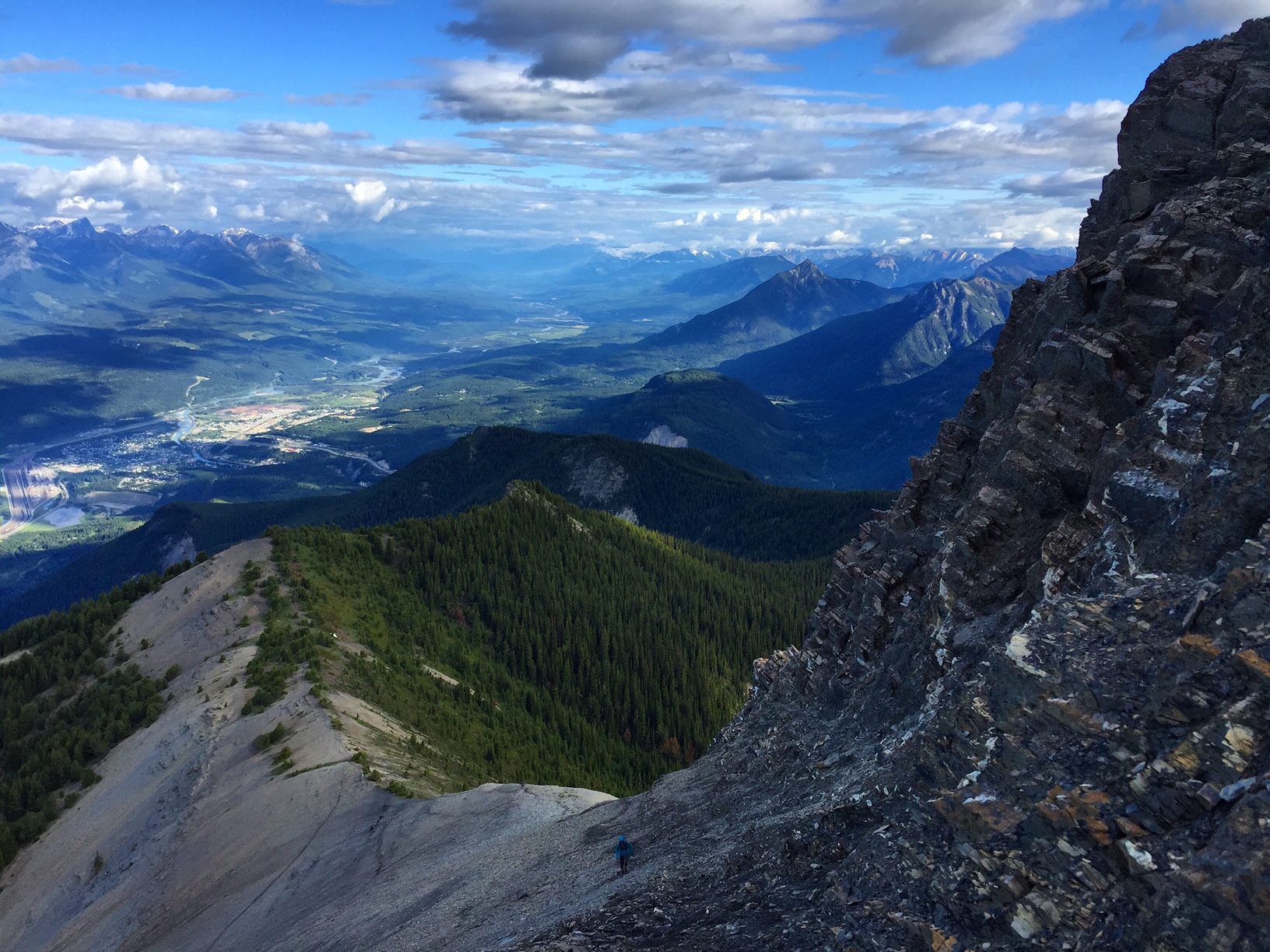 The other sweet option at the resort is simply to string together some of their alpine hiking and biking trails.  For a "longer" run you can run to to the resort boundary on the terminator ridges, back to the summit and down through Bowl Over and up Terminator Ridge, then swing over into Crystal Bowl and check out the variety of up and down trails they've built there.  ... and save your knees by riding the gondola back to the base.
On the east, or Rocky Mountain, side of Golden there are some new alpine trails in the incubation process.  The already-established trail to the summit of Mt 7 will be fleshed out with a connector single-track that starts at valley bottom – saving you a 13 km drive/run up the bumpy forestry road or crawling ascent up downhill bike trails.  In the meantime, this approximately 6 km out-and-back jaunt is truly spectacular.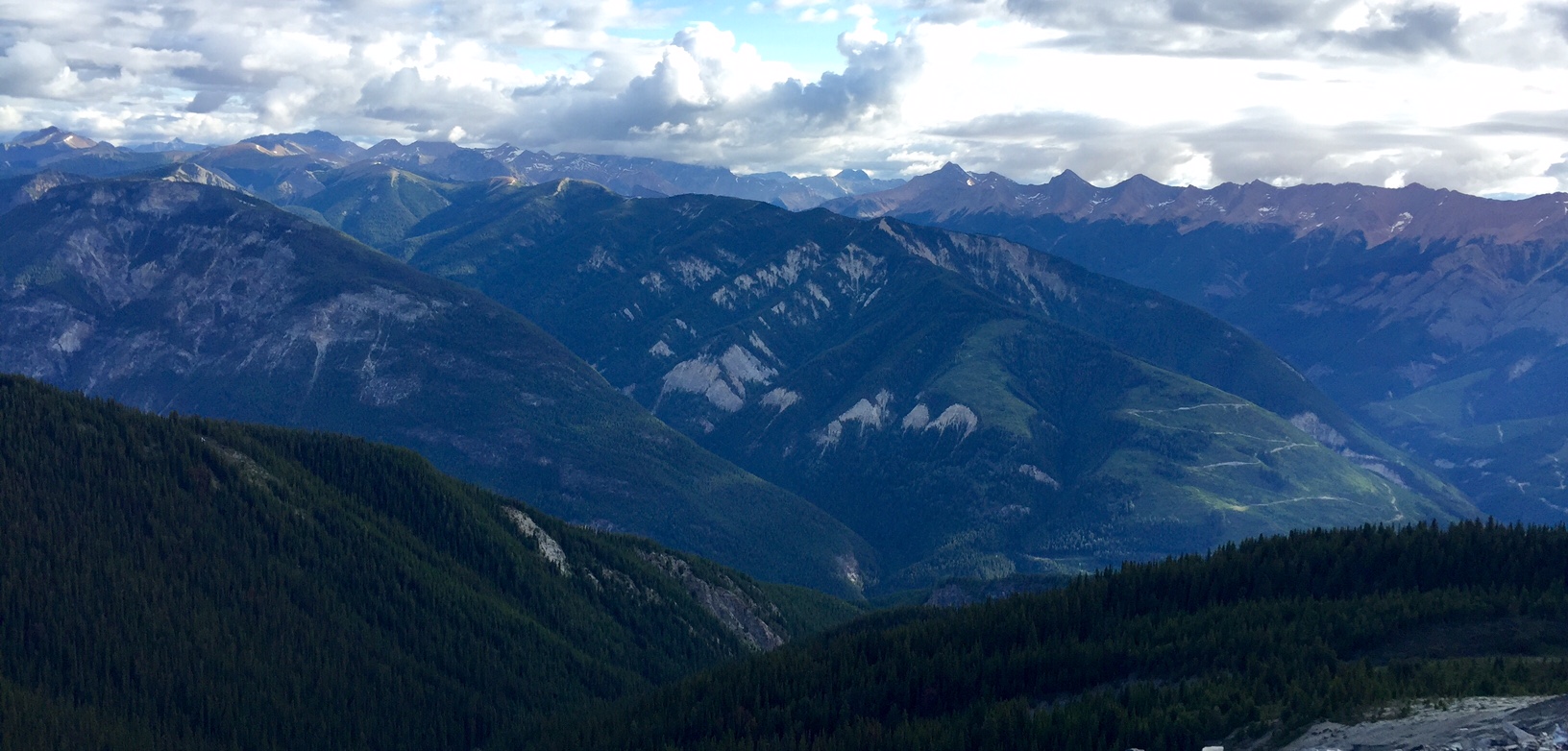 The Golden Cycling Club has also been hard at work sourcing permits for other alpine trails in the Rocky Mountains east of Golden, including some spectacular 20-30 km long ridges.  While the present options are pretty darn good, the future is truly Golden.